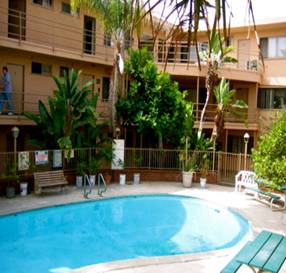 Basic General Services
Single or double room occupancy.
Three nutritional meals daily, with snacks.
Free laundry facilities.
Housekeeping services.
Planned recreational activity program.
Coordination of resident`s services with family and other appropriate persons or agencies when necessary.
Plan, arrange, and/or provide (based on needs) transportation to the nearest available medical or dental services.
Basic Personal Services
General observation of the resident's physical and emotional health.
Assistance with management of resident's cash resources.
Assistance with obtaining medical, dental and mental health services.
Assistance with obtaining and taking duly prescribed medications in accordance with physician's instructions.
In-House Professional Services (Consultants)
Primary Care Physician.
Psychiatrist.
Psychologist.
Drug and Alcohol Counseling.
Dietitian
Approved Contractor for the Los Angeles County Department of Mental Health and Department of Health Services.